In December, with just over a month to their wedding, Ruth and Kieran contacted us about a photo booth at Solent Hotel. As a result, they felt they had to make a decision quite quickly. The truth is, we've taken bookings much closer, so there was no need to panic.
Funky Igloo
Ruth & Keiran's wedding was being held at the Solent Hotel. Fortunately, it's a venue local to us. As a result, we have worked there many times. Ruth & Kieran's wedding was being held in the largest of the three function rooms, The Hampshire Suite. The room is quite large with high ceilings. Consequently, it was ideal for the Funky Igloo.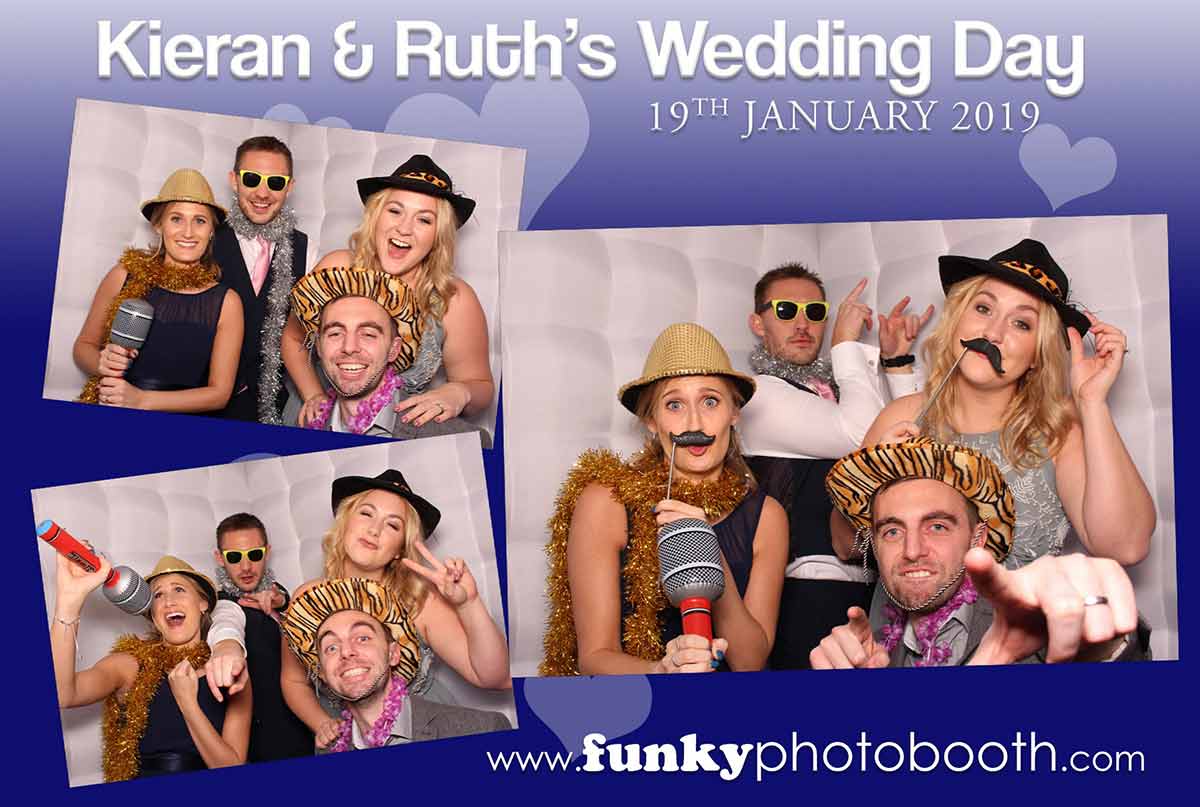 Robby was Booth Butler for the evening. The photo booth was located next to the dance floor. Therefore the chances of a full dance floor and a busy photo booth were higher. DJ Paul Mico was at the decks for the night and he did a brilliant job as always. Between the glowing igloo and the disco lights, it all helped to make the room look fantastic.
The doors to the wedding reception party opened at 7pm. Guests flowed into the room. Immediately, guests were pulling groovy moves on the dance floor and funky moves in the photo booth.

Thankfully, our high-speed printer could keep up with the number of guests using the photo booth at Solent Hotel. As a result, Ruth & Kieran's guestbook quickly became full of fabulous pictures and amazing messages. Similarly, the boomerang gifs were creating some very loud laughs. It was probably the result of some rather creative guests and an inflatable giraffe.
Thank You
A huge thank you to Ruth and Keiran for choosing our photo booth hire service. Congratulations from all of us at Funky Photo Booth.
Thank you also to your guests that used the Funky Photo Booth. You were all amazing. Guests can download pictures from our online gallery. Ruth has log-in details.
Solent Hotel Photo Booth
A big shout to the amazing staff at the venue. We hope to see you with the photo booth at Solent Hotel soon.

If you're searching for photo booth hire in Hampshire, we would love to hear from you.