Just over 18-months ago, Rachel got in touch with us about her Potters Heron Wedding. Along with her fiancé, Tony, they were putting a lot of advance preparation into the big day so that they didn't have to stress closer to the date. Although there were lots of things yet to decide on for their wedding, one thing was for sure. They wanted to spice up the evening reception with a Funky Photo Booth.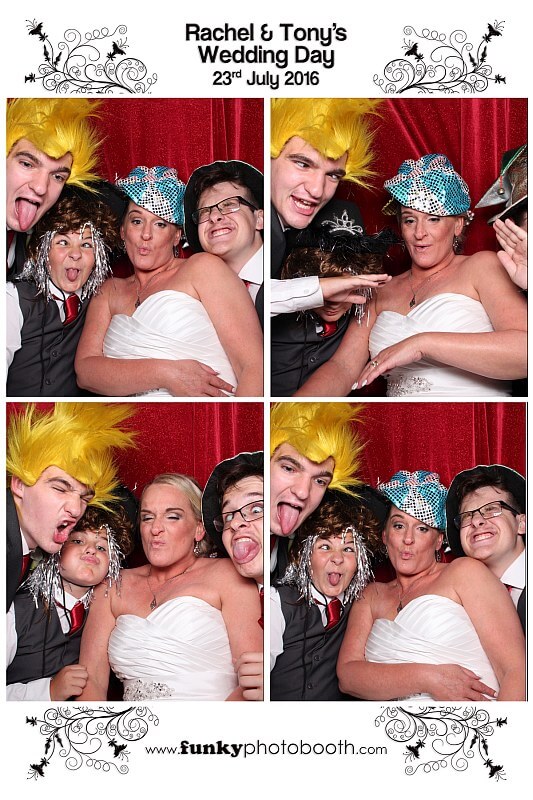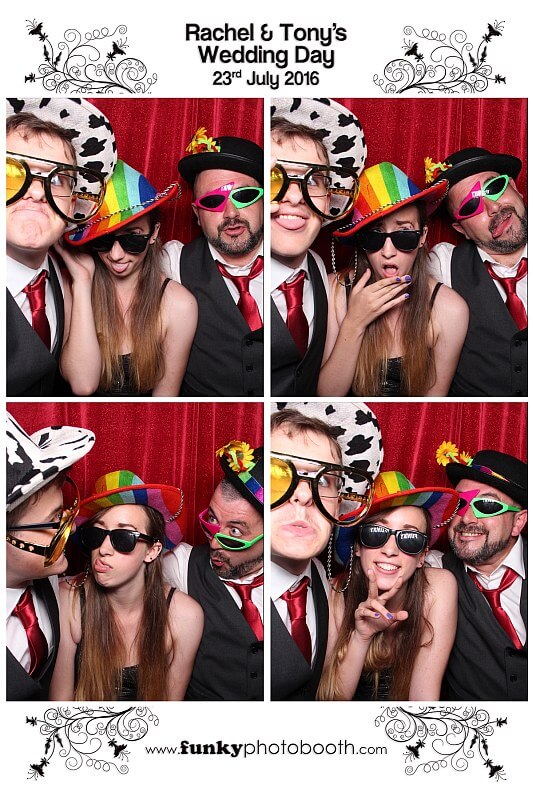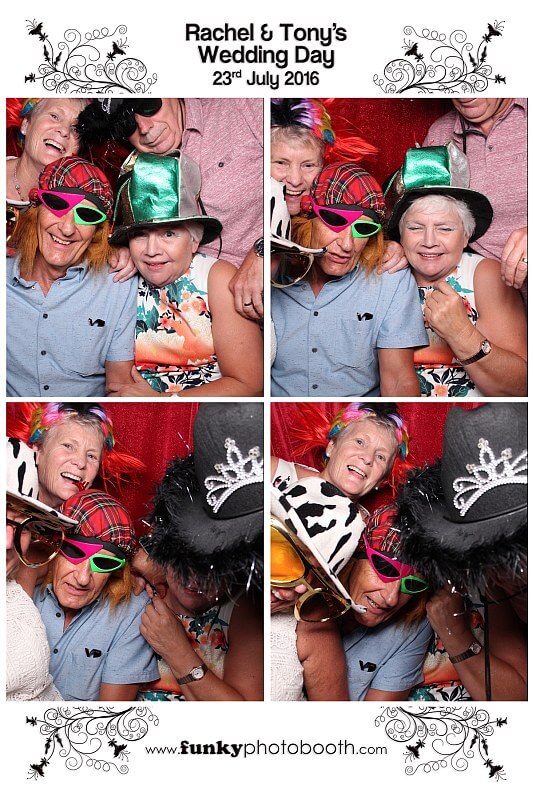 Booth Butler Stevie Yamyam
Booth Butler for the evening was Stevie Yamyam. He's quite local to Romsey so was there nice and early to set-up for Rachel and Tony's Potters Heron wedding. The great thing about Potters Heron is that there are so many options as to where the booth is located. The little alcove/tv room works well. Also located in the wide hallway can work well as there's so much room.
The props were laid out and in no time at all guests were getting dressed up and diving in to the Funky Photo Booth for some photographic fun. The booth was in use non-stop for the whole 3-hour hire period. In that time nearly 500-pictures were taken. That's a serious amount of pictures in such a short space of time. In addition, 278 prints were made and given out to guests. These guys loved the Funky Photo Booth.
Congratulations Rachel and Tony
A huge congratulations to Rachel and Tony and thank you for choosing the Funky Photo Booth for your Potters Heron wedding. We would like thank your guests also for being so friendly and keeping the photo booth working hard. Not to forget the team at Potters Heron who are always so accommodating and great to work alongside.
We have more information about photo booth hire Hampshire and also things to consider when choosing a booth supplier.