Photo Booth Winchester
So, there's a milestone coming in your life. It's your 50th Birthday. You want to celebrate this particular lifetime achievement but you're unsure which direction to take it. There's the obvious option of getting all your old party mates and jetting off to Ibiza for a dance fuelled weekend at Café del Mar. The downside of which is that you'd have to take those grown up kids in the family. Not a major problem but there's no way they'd be able to match the killer dance floor moves you've got under your belt. Hiring a luxury 50-sleeper yacht is the other choice that springs to mind, but there's always going to be at least one guest complaining about the Caribbean heat or a bit of sea sickness.
So that leaves one thing, grab your nearest and dearest for a nice meal at Winchester's Hotel du Vin and hire in the Funky Photo Booth for some after meal picture silliness.
Guests from Catherine's Birthday Party can view all the pictures on our website gallery.
Booth Butler for the evening was Bob O'Tron, who along with all at Funky Photo Booth would like to thank Catherine for hiring us and to her guests for being such excellent fun in the photo booth.
If you would like a quote to hire a photo booth for your wedding or party, just let us know a few details and we'll get right back to you.
Photo Booth Winchester by Funky Photo Booth.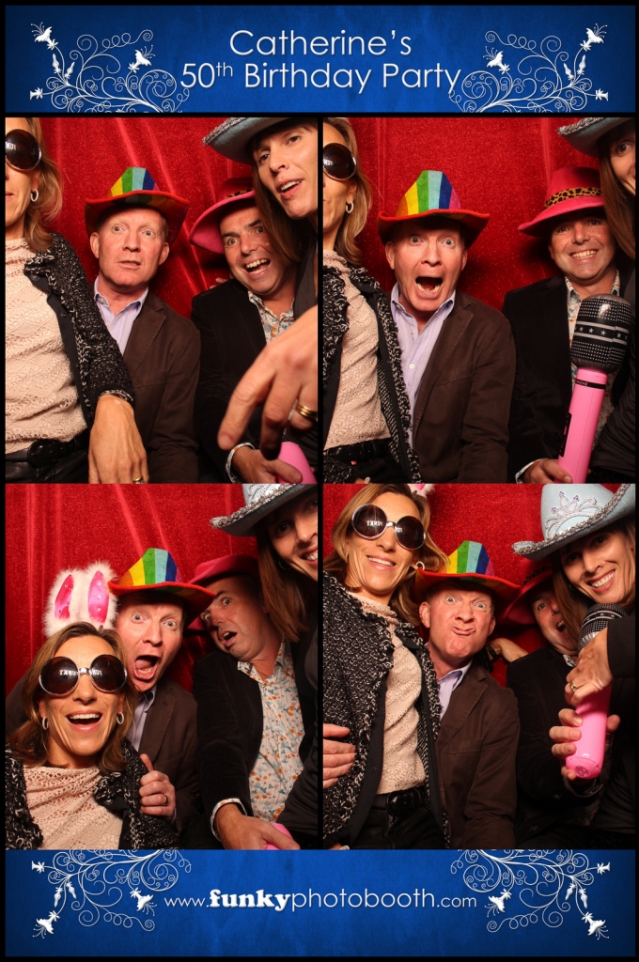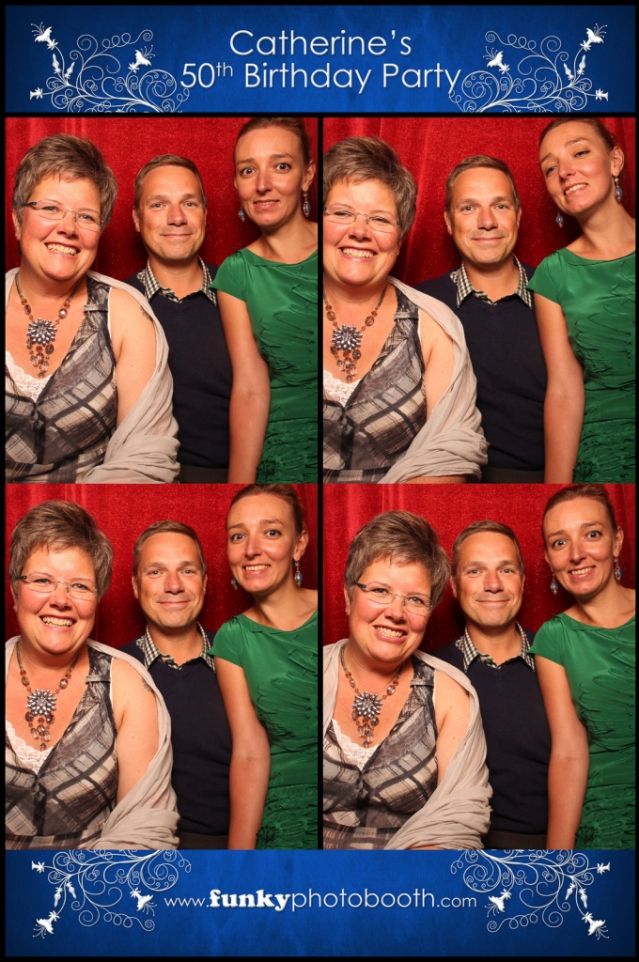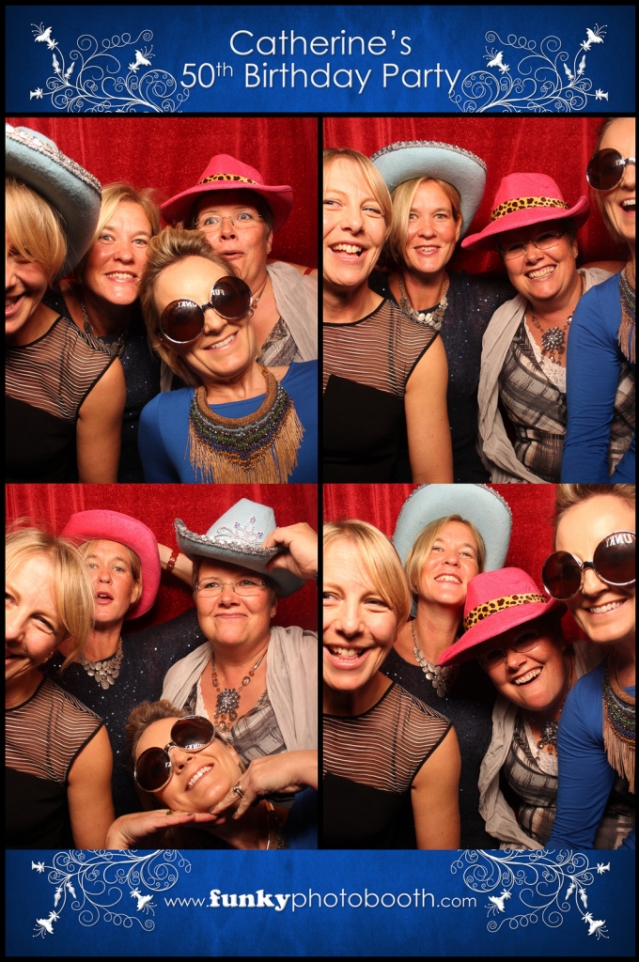 The Hotel du Vin is set in a beautiful venue dating back to 1715 that is full of character and a delightful atmosphere. It's a grand looking hotel, but still there is a real intimate feel to the venue. The reputation for fine dining and fine wines at Hotel du Vin makes it all the more special for private parties and weddings.
A massive thank you to Michel and his team at Hotel du Vin for making our job so much easier and we hope to visit the hotel in the near future.
Hotel Du Vin, 14 Southgate St, Winchester, Hampshire SO23 9EF
Tel: 08447 489267
Website
Photo Booth Winchester by Funky Photo Booth