Photo Booth Hire Romsey
For many people who have been to a wedding over the last few years, there's a high chance they will have seen a photo booth in action. As the Funky Photo Booth has been trading along the south coast since 2008 and currently has 7-photo booths on offer, there's a high chance that if you've been in a photo booth, that it's a Funky Photo Booth. Even if it's one of the other local photo booth suppliers that you've seen, you'll understand how much good fun the addition of a photo booth is at a wedding or party.
So, Maxine & Reece got themselves a wedding day sorted in early 2014, swapped some rings, said some extremely important vows, signed the legal documents and hired a Funky Photo Booth for them and their friends to celebrate with them at Ampfield Golf Club just outside Romsey.
Booth Butler for the evening was Lee van Diesel who totally enjoyed the evening with Maxine, Reece and bunch of photo-booth-crazy guests.
Congratulations Maxine & Reece. Thank you for hiring the Funky Photo Booth Hire Romsey and we hope to see you again at an event in the near future.
Guests of Maxine & Reece's wedding can view pictures in our website gallery and if you're a social media sort, then please visit our Facebook friends page.
If you would like a quote to hire a photo booth for your wedding or party, just let us know a few details and we'll get right back to you.
Photo Booth Hire Romsey by Funky Photo Booth.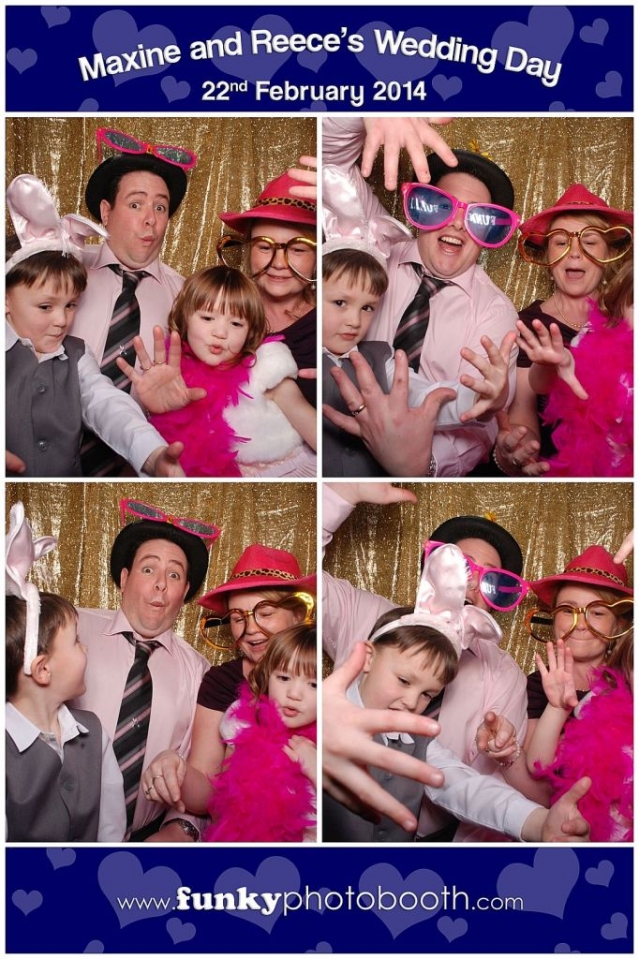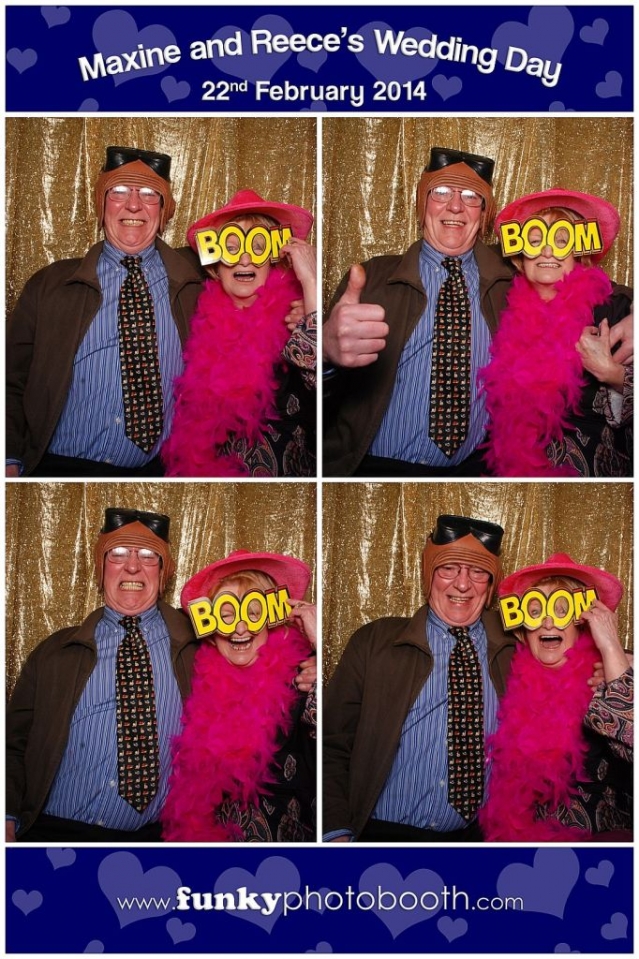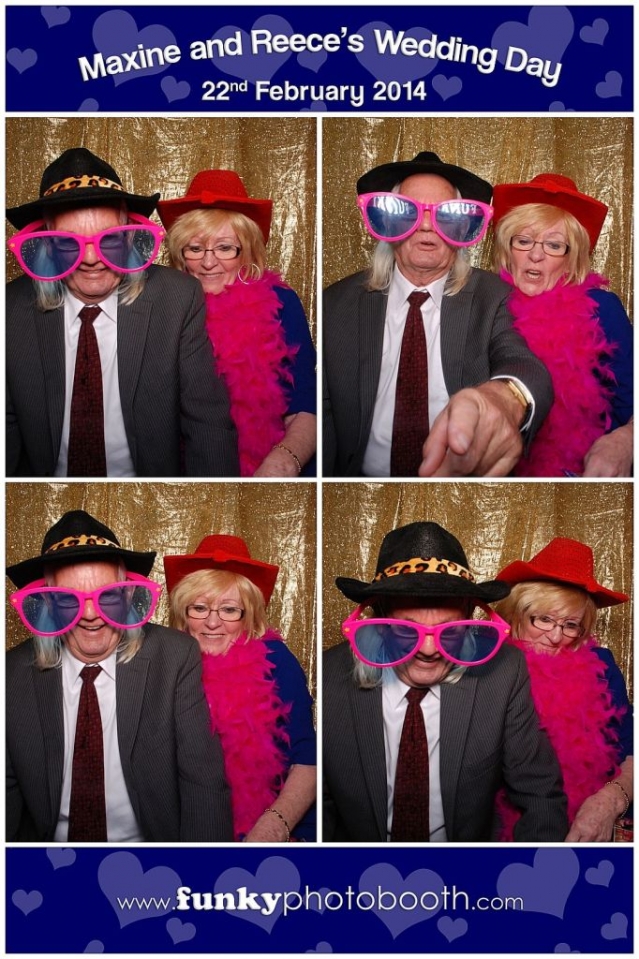 Ampfield Golf Club is a venue that we've covered a number of weddings and parties at. The venue prides itself in their high standard of catering and we've been lucky enough to sample their offerings, and it's always delicious.
There are a number of different options available for weddings and private parties at Ampfield Golf & Country Club, so get in touch with them and see if they can meet your requirements.
Thank you to Kristin and the team for being so accommodating with the Funky Photo Booth.
If you're a social media sort then look up Ampfield Golf Club on Twitter and Facebook.
Ampfield Golf & Country Club, Winchester Road, Ampfield SO51 9BQ
Tel: 01794 368480
Website
Photo Booth Hire Romsey by Funky Photo Booth